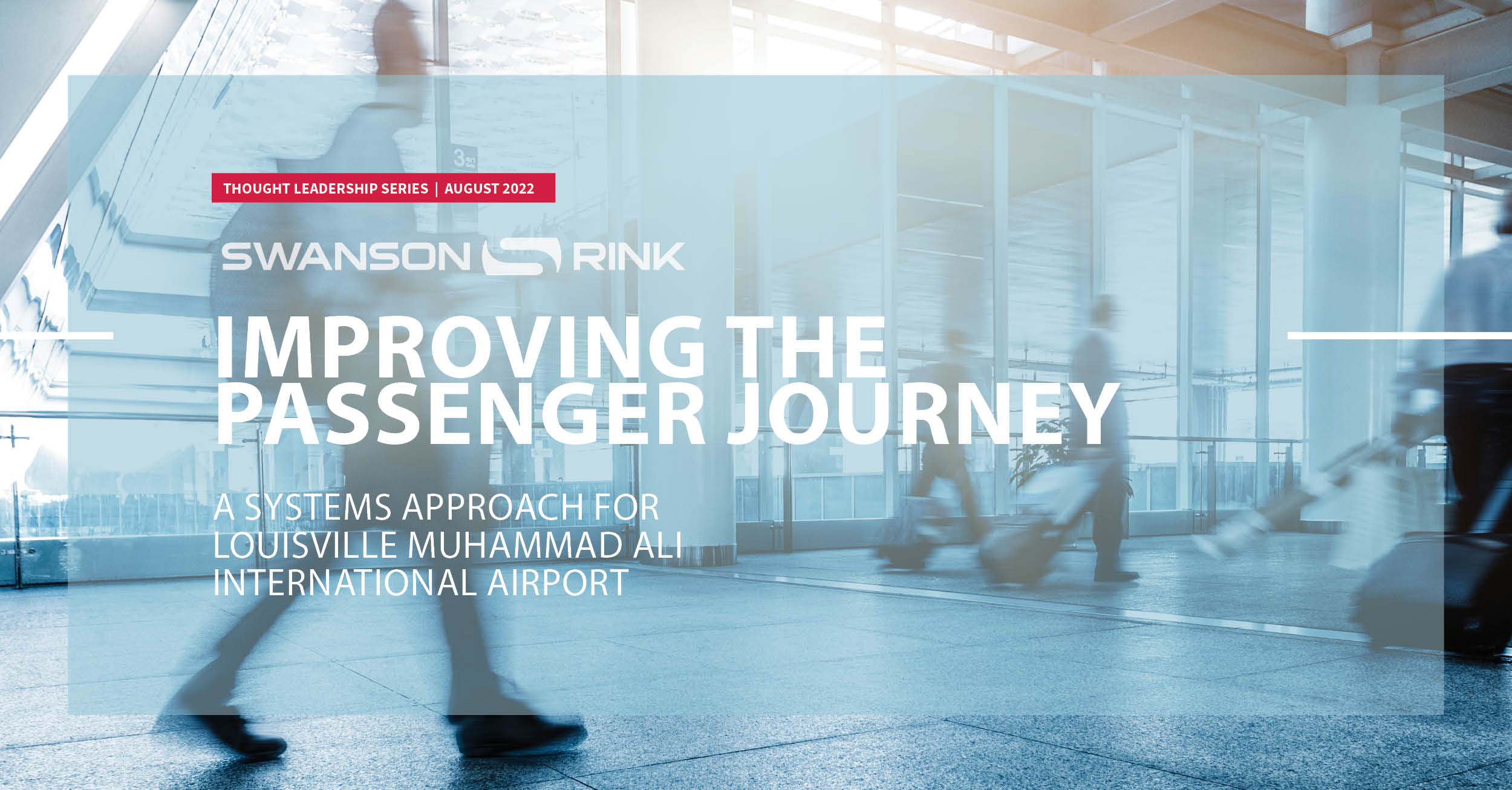 In 2019, Swanson Rink analyzed the Passenger Security Screening Checkpoint at Louisville Muhammad Ali International Airport (SDF) to determine the right number of checkpoint lanes for passenger load. The study revealed interesting possibilities, but then the pandemic hit.
With the onset of the Covid pandemic, touchless processes and social distancing became pressing concerns, so we returned to the original study and expanded our analysis to encompass the entire passenger journey from curbside to boarding. We investigated new technologies and protocols to identify the most effective means of establishing a safe, secure, journey that is not only touchless and seamless but also cost effective for stakeholders and passengers.
The expanded study focused on reducing queues and time-in-system throughout the passenger journey. We captured metrics that included the percent of passengers processed in less than ten minutes, number of passengers in queue, number of passengers that missed their flights, and the number of lanes or pieces of equipment required to process passengers at each stage in the travel journey.