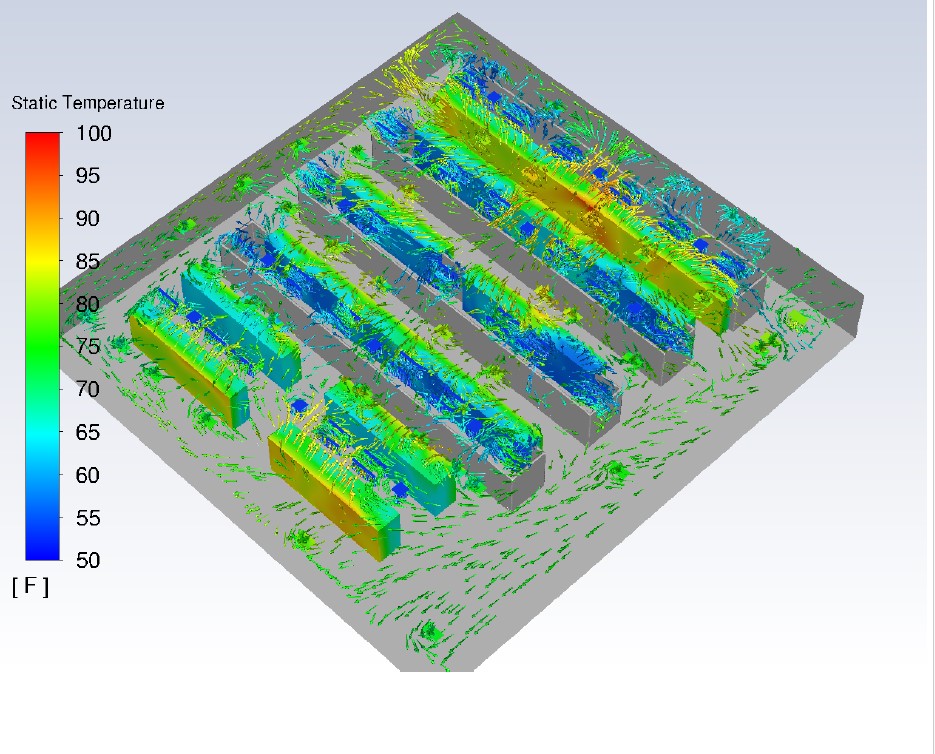 Swanson Rink uses computational fluid dynamics (CFD) analysis to simulate how air behaves in the built environment. With a particular focus on data centers, and how air behaves both inside the data center and around the exterior of the building. CFD modeling is utilized to simulate airflow conditions that otherwise could not be accurately predicted with conventional engineering means.
Not all data centers will require CFD analysis. In this post we will look at 6 reasons why a CFD model may be valuable for your data center:
Data Center Hot Spots

Failure Scenarios

Air Static Pressure

Calculations

Building Effects on Natural Wind Patterns

Tracking the Dispersion of Heat and Humidity

Tracking the Dispersion of Exhaust Fumes
Read more about how CFD modeling can help identify potential problem areas before design.