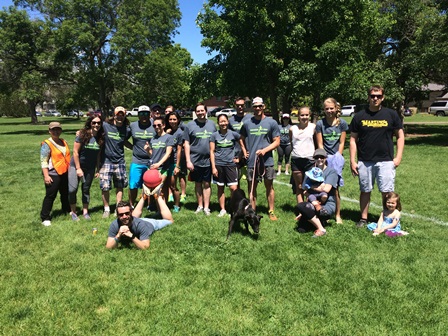 Thank you so much to all the firms that participated in Swanson Rink's kickball tournament last weekend! We raised over $2000 for our VOA BYC Superior Standards Scholarship foundation, and a great time was had by all.
The Bannock Youth Center is operated by Volunteers of America, a non-profit organization in Denver, CO, committed to helping disadvantaged youth, as well as their young children, become independent, contributing members of society. The youth served are formerly homeless and very low income and would be unable to attend trade school or college without scholarship assistance.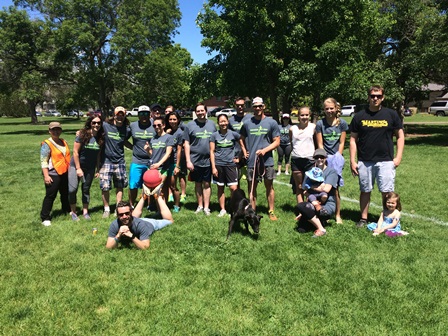 A big thank you to the all the teams that participated. We had several teams join us for the 3rd year which included RJM Construction, Mortenson Construction, VOA, Snitches Get Stitches, Saunders Construction, Braconier, Whiting Turner, SetPointSystems, Bowman and multiple teams formed from Swanson Rink's friends, families, and employees.
Finally, congratulations to the winning team, Snitches get Stiches! We are looking forward to seeing everyone again at next year's tournament!